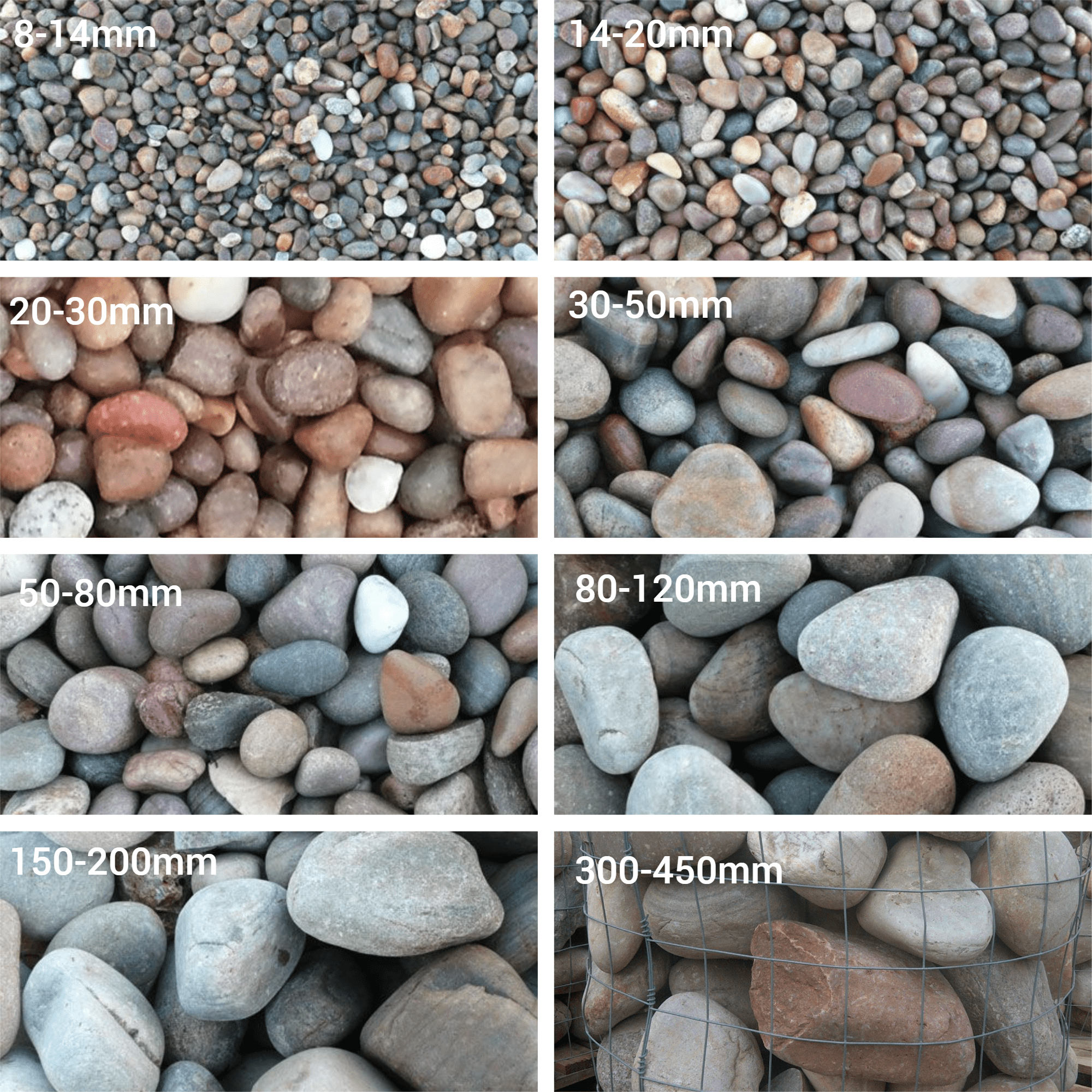 Scottish cobbles or pebbles are quarried from the pre-historic coastline of Scotland, deep in the forests of Morayshire. Every stone is unique and comes in every imaginable colour, shape and texture. Our cobbles are perfect for whatever use you have in mind, whether that is creating an ornamental rock pool that will enhance the aesthetics of your garden or an attractive beach-effect pathway. Our fantastic range of charming Scottish cobbles are ideal for adding texture and appeal to your garden.
Our Scottish cobbles are available in 8 different sizes, from 8x14mm which are perfect for decorating an alpine flower bed, up to 300x400mm which are ideal for giving a humdrum fishpond an excellent and individual character.
One simple call to our team is all it takes to arrange your delivery of Scottish cobbles. We will help you decide exactly how much you need to create the effect you want and comfortably cover the area. We will even recommend the best size of pebbles to suit your needs. We take great pride in offering these fantastically versatile cobbles to our customers at the most affordable prices in the entire region, and all with delivery included! Call us today at Proturf for more information on our Scottish Cobbles or simply click the link below to view and purchase.